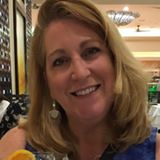 Jeanne Riley, LMT
My primary goal as a massage therapist is to help clients reduce stress, relieve pain, restore freedom of movement and improve each client's quality of life. For growing families this includes supporting healthy growth and development.
I believe our bodies are designed to heal themselves and that in our effort fit everything in and live life to the fullest we sometimes short circuit that ability. Massage and bodywork is a wonderful complementary and alternative therapy that can help restore the resources our body, mind and spirit needs to stay well or to return to a state of wellbeing.
I work collaboratively with each client to identify your specific wellness goals and needs and tailor a massage treatment to help you meet those goals. My experience and training is in Muscular Therapy, Myofascial Release, Neuromuscular (Trigger Point) Therapy, Sports Massage, Swedish massage, CranioSacral Therapy, Lymphatic Drainage, Warm Bamboo Therapy, Hawaiian LomiLomi Hot Stone, Facial Renewal Massage and Reiki. I consider ongoing training part of my commitment to improving the work I can do with and for you. You do not need to ask for a specific type of work. I use my understanding of these types of massage to tailor and adjust a treatment for you based on what your health goals are and based on what you are responding well to.
I am also a certified Pediatric Massage Therapist. This is very rewarding work and numerous studies have shown the benefits of massage for the entire family.
I am a graduate of the Muscular Therapy Institute-Cortiva in Watertown, received further training by Upledger Institute, Bancroft school of Massage therapy and the LiddleKidz Foundation. I am licensed by the state of Massachusetts and I am a professional member of The International Association of Health Care Practitioners (www.iahp.com) and The Associated Bodywork & Massage Professionals (www.abmp.com).